Governor: Montana Expects 8700 Doses Of New Johnson & Johnson Vaccine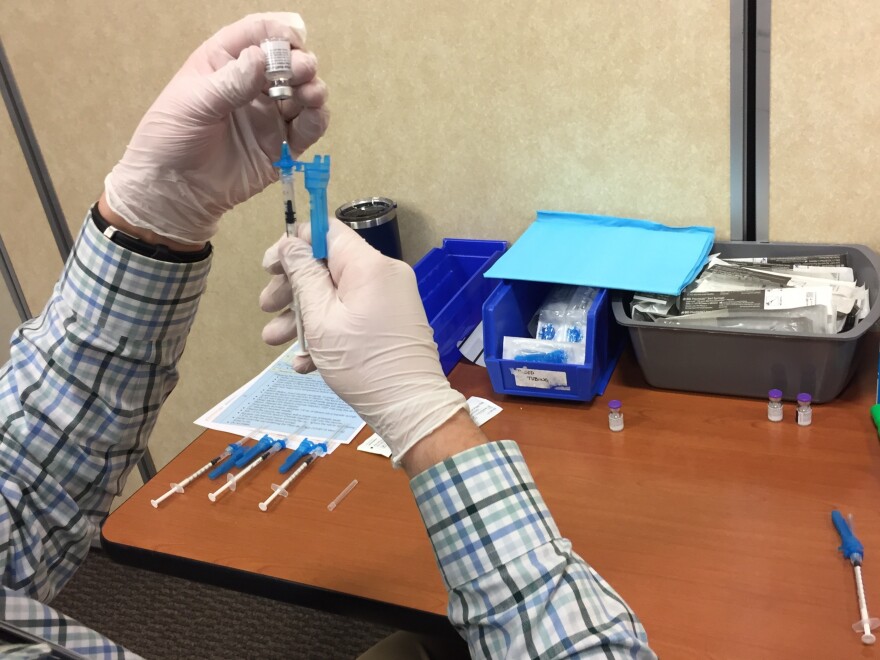 The U.S. government Sunday started distributing nearly 4 million doses of the Johnson & Johnson single shot COVID-19 vaccine to states, tribes and territories. Montana is expected to receive 8,700 doses later this week.
In a Tweet Monday, Montana Gov. Greg Gianforte said, "counties will begin distributing this safe, effective vaccine next week."
The White House COVID-19 Task Force during a briefing said states' allocations depend on population and are expected to be limited and uneven in the first few weeks.
Johnson & Johnson plans to deliver around 20 million doses by the end of the month.
The Food and Drug Administration authorized Johnson & Johnson's single-shot vaccine for emergency use Saturday. An international study with 40,000 participants found the vaccine to be 85% effective in preventing severe or critical COVID-19 disease. The Pfizer and Moderna vaccines have higher effectiveness ratings but were developed before the COVID-19 variants emerged.
State data Monday showed roughly nine percent of Montana's population had been fully immunized with two shots of either the Pfizer or Moderna vaccine.
Pfizer and Moderna's weekly allocation of doses to states has been on the rise following a plateau in January.
Data from the Centers for Disease Control and Prevention show Montana was allocated nearly 13,000 first doses of the Pfizer vaccine this week and another roughly 10,000 of the Moderna. It's up to the state to order doses, which typically arrive over the course of the following week.