ICYMI: Head Of Grand Canyon Under Federal Investigation, Reasons Shrouded In Mystery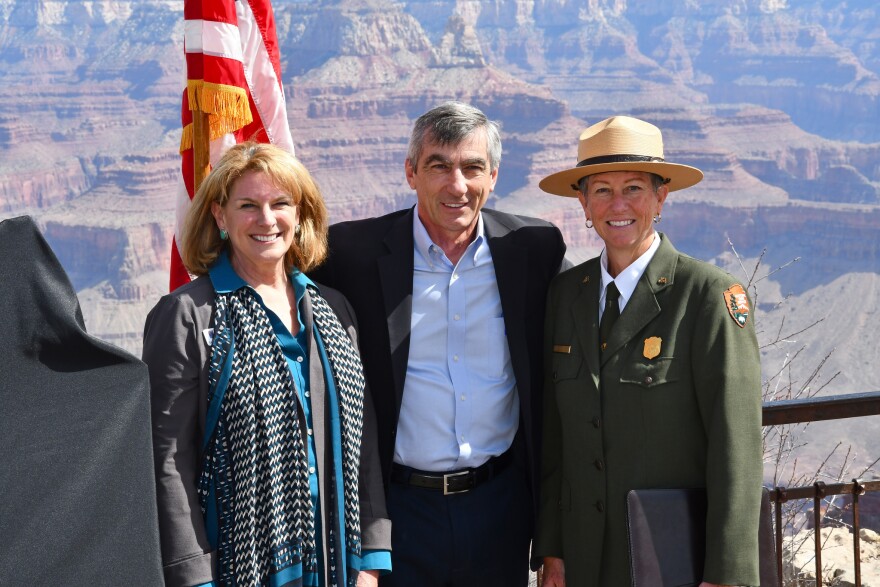 The woman at the helm of one of the West's most visited national parks – Grand Canyon – is under federal investigation.
Superintendent Christine Lehnertz has been temporarily reassigned while the U.S. Interior Department's Inspector General looks into unspecified allegations against her.
An agency spokesperson wouldn't comment on why she is being investigated. But Lehnertz is being temporarily replaced by Woody Smeck, current superintendent of Sequoia and Kings Canyon National Parks, on November 11th.
"That suggests that the investigation is going to go on for a long time," said Jeff Ruch, executive director of Public Employees For Environmental Responsibility .
Ruch said Lehnertz' indefinite removal brings an air of guilty-until-proven-innocent.
"It's one of these things where – even if there's no misconduct found – there's a permanent impairment on the superintendent's career," he said.
Lehnertz first took over the reins of Grand Canyon in 2016 after a federal investigation found an atmosphere of sexual harassment and bullying within the park.
Arizona journalist Annette McGivney wrote a profile on Lehnertz for Outside Magazine. She said before Lehnertz came aboard, some Grand Canyon supervisors ran their departments like kings run a fiefdom.
"It's possible that some of the kings of those fiefdoms are wanting to get back at Chris," McGivney said. "On the other hand, maybe something happened that's legitimately wrong and is being investigated and that will surface. I absolutely have no idea."
Lehnertz has been reassigned to a position in Denver until the investigation is complete.
This story was produced by the Mountain West News Bureau, a collaboration between Wyoming Public Media, Boise State Public Radio in Idaho, Yellowstone Public Radio in Montana, KUER in Salt Lake City and KRCC and KUNC in Colorado.