Some Montana University Faculty Want Option Of Requiring Face Coverings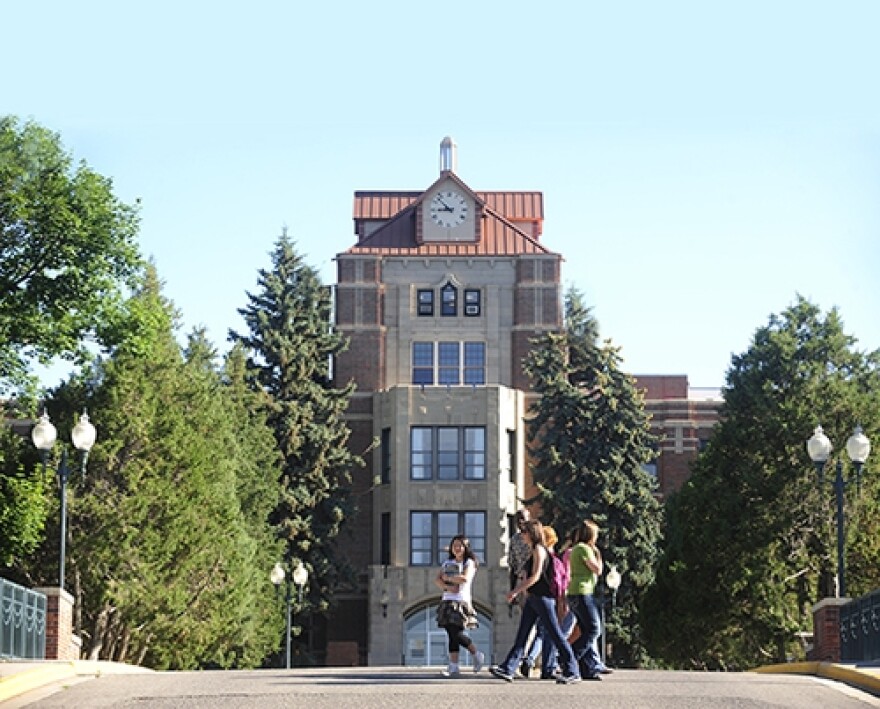 Some university faculty in Montana want the option of requiring students to wear face coverings when the fall semester starts.
The Governor's MUS Healthy Fall 2020 Task Force released guidelines earlier this month for Montana's universities as they prepare for on-campus academic and student life during the COVID-19 pandemic. One of which says universities cannot require students to wear cloth face coverings while on campus.
But some faculty say that's a problem as the number of COVID-19 cases continue to go up.
Joy Honea is president of the faculty association and professor of sociology at Montana State University Billings.
"There's more and more studies indicating the effectiveness of the use of face coverings, and it seems like a pretty low tech but high success action," Honea says.
University faculty across the state are drafting a letter to the Office of Commissioner of Higher Education and the Governor, asking them to allow universities to require face coverings on campus.
Honea says 64 percent of MSUB faculty association members who responded to a poll she put together recently said they supported the face covering requirement.
The Montana Federation of Public Employees, a union which represents 25,000 public workers in the state, along with other student and faculty associations are considering whether they will sign on to the letter.
Honea says she's not sure how many institutions in the MUS will sign in support, but the faculty union hopes to send the letter sometime next week after getting input and making revisions.
"While this letter is coming primarily from faculty and staff groups, it's being discussed with campus leaders as well. So I've spoken with our Chancellor about it. It's not something that's being done in a vacuum."
Through a spokesperson, Governor Steve Bullock says, "I will be meeting with representatives of the Montana University System soon, and I know they are exploring all sorts of options to keep their students and employees safe."
OCHE could not be reached for comment by deadline for this story.