Burning Coal Seams Ignite Fires On Northern Cheyenne Reservation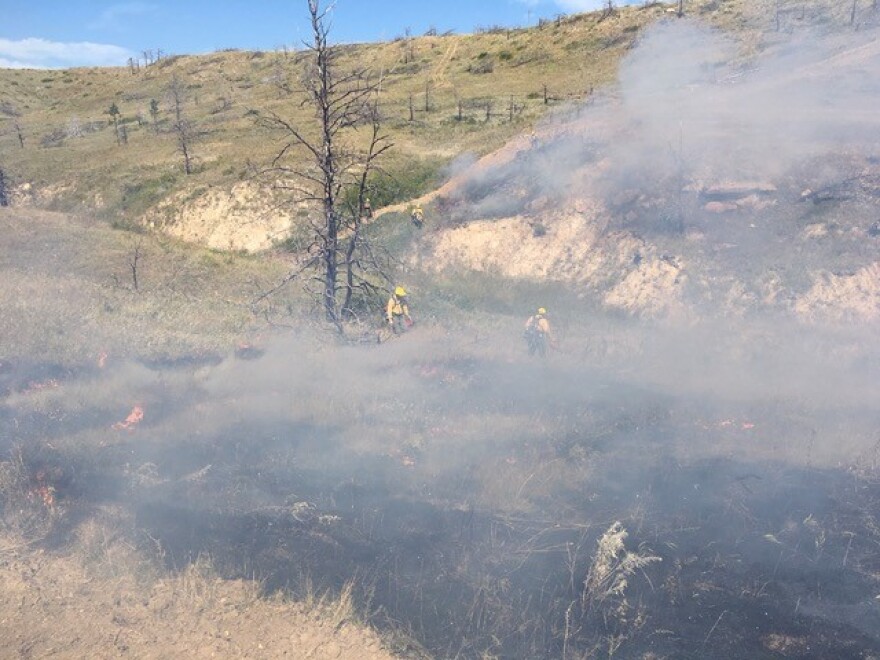 Fire crews on the Northern Cheyenne Reservation have counted 80-plus coal seam fires. This season, some are new and have caused grass fires, while others date back decades.
As fire season has become longer and more intense, more coal seams are catching on fire. That's according to Adam Wolf, fire management officer for the Bureau of Indian Affairs in Lame Deer. He says he's seen one or two coal seam fires throughout his 30-year career but that's changing.
"I'd say 15 to 20 years since we started having these big mega-fires, I've seen a lot more," Wolf says.
Some of those fires are as small as a car hood but four of them have led to grass fires this season on the Northern Cheyenne Reservation.
Wolf says the coal seam fire that began outside of Ashland on Sunday, the Burning Creek Fire, was contained at less than one acre and isn't in danger of spreading into vegetation.
Coal seam fires can occur naturally by lightning or have human-made starts.
A Northern Cheyenne press release says it's impossible to extinguish a coal seam fire.
"There is documentation of several fires here on the Northern Cheyenne reservation that date back to the late '60s and early '70s," Wolf says.
Wolf says they burn throughout the winter, melting any snow piled on top. He says trying to smother the coal with dirt doesn't work because it continues to burn underground.
He says the real problem is they have no idea how deep underground the burning coal seams go.
Olivia Reingold is Yellowstone Public Radio's Report for America corps member.